Saturday December 9, 2023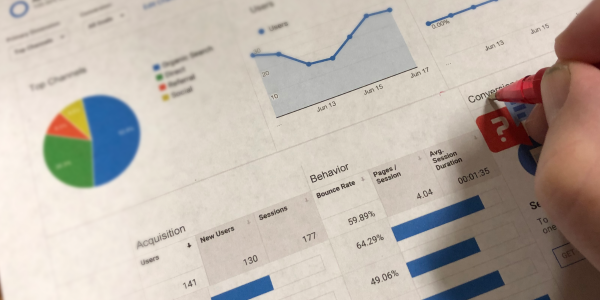 Tyson Reports Earnings
Tyson Foods, Inc. (TSN) released its quarterly earnings report on Monday, August 8. Stock in the Arkansas-based food company was down 10% after the earnings release, due to missing analysts' profit estimates.

Tyson posted revenue of $13.5 billion for the third quarter. This was up from $12.5 billion at the same time last year.

"We delivered solid results during the third quarter, focusing on operational excellence and aggressive cost management," said Tyson Foods CEO Donnie King. "The turnaround of our chicken business continues, and we continue to be the market share leader in many of our retail business lines, which include our Tyson, Jimmy Dean, Hillshire Farm and Ball Park iconic brands."

For the third quarter, net income attributable to Tyson was $750 million, up from a profit of $749 million in the same quarter last year. The company reported adjusted income per share of $1.94, missing Wall Street's estimated income per share of $1.97.

Tyson owns brands such as Jimmy Dean, Hillshire Farm and Ball Park. The company experienced a volume decrease in its segments: 1.7% in Pork, 2.1% in Chicken and 8.5% in Prepared Foods. Tyson's average price increased 20.1% in its Chicken segment and 13.8% in its Prepared Foods segment. The increased average prices were primarily in response to higher input costs and inflationary market pressures.

Tyson Foods, Inc. (TSN) shares closed at $81.79, relatively unchanged for the week.


Hyatt Releases Earnings Report

Hyatt Hotels Corporation (H) reported its earnings for the second quarter on Tuesday, August 9. The company reported steady revenue, strong comparables and increased income from management and franchising fees.

Hyatt posted revenue of $1.48 billion for the second quarter. This was up from $663 million during the same quarter last year and surpassed Wall Street's estimated $1.36 billion in revenue.

"Our second quarter results serve as clear evidence of the earnings power of Hyatt as we continue to

transform our business," said Hyatt CEO Mark Hoplamazian."Total fee revenue exceeded $200 million and was 27% higher than any other quarter in the Company's history driven by a record level of leisure transient revenue and rapidly improving group and business transient demand."

Net income for the quarter came in at $206 million. This was up from a net loss of $9 million during the prior year's quarter.

Hyatt attributed its dramatic increase in profits for the quarter to favorable booking trends. Comparable system-wide revenue per available room (RevPAR) increased 82% in the quarter. In the U.S., Hyatt's comparable RevPAR increased 85% for the quarter. In the quarter, comparable owned and leased hotels RevPAR increased to 140%. For the fiscal year, the company expects comparable system-wide RevPar to increase 55% to 60% on a constant dollar basis.

Hyatt Hotels Corporation (H) shares closed at $92.51, up 8.2% for the week.


H&R Block's Shares Soar

H&R Block, Inc. (HRB) reported its latest quarterly and full year earnings on Tuesday, August 9. The tax preparation service provider's shares jumped more than 13% following the earnings release.

H&R Block announced revenue of $638 million for the fourth quarter. This is up from revenue of $608 million reported in the same quarter last year. Full year income reached $3.46 billion.

"Fiscal year 2022 marked another year of strong performance, continuing a multi-year trend of driving shareholder value," said H&R Block CEO Jeff Jones. "We produced another strong tax season and achieved meaningful milestones in our Block Horizons journey, including a record year in Small Business, launching our new mobile banking platform, Spruce, and more than tripling the use of virtual tools among tax clients."

H&R Block reported net income of $554 million. This was down from net income of $684 million reported one year ago.

The tax-preparation service company attributed its lower revenue results to a slow start in the tax season and IRS filing delays. H&R Block announced a 7% increase to its quarterly dividend. The company noted that the fiscal year 2022 results were not comparable to the prior year period because the 2020 tax filing deadline was extended to July 15 due to the pandemic. This added 15 days of tax season 2020 in the reported results for the prior year period. The earnings report offered "normalized" results, which offered a more favorable view of the fiscal year. The company announced a new share repurchase authorization until fiscal 2025 of $1.25 billion.

H&R Block, Inc. (HRB) shares closed at $45.34, up 13.5% for the week.

The Dow started the week of 8/8 at 32,877 and closed at 37,761 on 8/12. The S&P 500 started the week at 4,156 and closed at 4,280. The NASDAQ started the week at 12,704 and closed at 13,047.
Treasury Yields Dip
U.S. Treasury yields rose early in the week as investors digested economic data. Yields moved lower late in the week as inflationary pressures showed some slowing.

On Thursday, the Bureau of Labor Statistic announced that the producer price index (PPI) rose 9.8% year-on-year in July. This was a 0.5% decrease from the previous month and was the first decrease since April 2020.

"Cooling prices paid by producers portend a further cooling for consumer prices, as producer prices are further up the inflation pipelines," said LPL Financial chief economist, Jeffrey Roach. "We expect producer prices to ease as supply chains improve. It could take up to three months for improved supply chains to affect prices for the end consumer."

On Thursday, the U.S. Department of Labor reported that initial claims for unemployment decreased to 262,000 for the week ending August 6. This was 14,000 more than the previous week but was 2,000 less than market estimates. Ongoing unemployment claims increased slightly to 1.43 million.

"Initial jobless claims continue to signal conditions in the labor market are easing despite the red-hot July jobs report," said Bloomberg economist, Eliza Winger. "Cooler conditions are more consistent with JOLTS data, which showed job openings dropping to 10.7 million in June from 11.3 million in May."

The 10-year Treasury note yield closed at 2.85% on 8/12, while the 30-year Treasury bond yield was 3.12%.
Mortgage Rates Increase
Freddie Mac released its latest Primary Mortgage Market Survey on Thursday, August 11. The report showed an increase in mortgage rates.

The 30-year fixed rate mortgage rate averaged 5.22%, up from 4.99% last week. At this time last year, the 30-year fixed rate mortgage averaged 2.87%.

This week, the 15-year fixed rate mortgage averaged 4.59%, up from 4.26% last week. Last year at this time, the 15-year fixed rate mortgage averaged 2.15%.

"The 30-year fixed-rate went back up to well over 5% this week, a reminder that recent volatility remains persistent," said Freddie Mac's Chief Economist, Sam Khater. "Although rates continue to fluctuate, recent data suggest that the housing market is stabilizing as it transitions from the surge of activity during the pandemic to a more balanced market. Declines in purchase demand continue to diminish while supply remains fairly tight across most markets. The consequence is that house prices likely will continue to rise, but at a slower pace for the rest of the summer."

Based on published national averages, the savings rate cap was 0.10% as of 7/18. The one-year CD averaged 0.31%.
Published August 12, 2022
Previous Articles
Coca-Cola Earnings and Revenues Rise
Johnson & Johnson Releases Earnings Report
Delta Air Lines Announces Quarterly Earnings