Tuesday December 6, 2022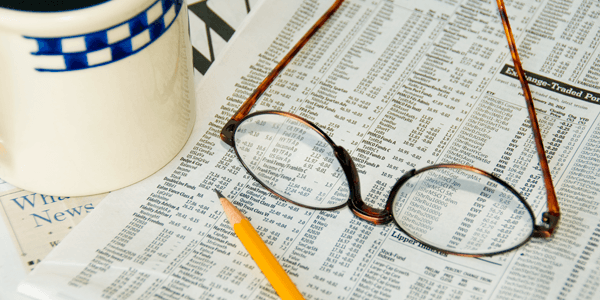 Albertsons Posts Quarterly Earnings
Albertsons Companies, Inc. (ACI) posted its third quarter earnings report on Tuesday, January 11. The American grocery company reported increased net sales and net income.

The company reported third quarter net sales of $16.7 billion. This is up 8.6% from $15.4 billion reported in the same quarter last year.

"We are pleased with our third quarter results as we continue to execute against our transformation strategy, said Albertsons' CEO, Vivek Sankaran. "A favorable economic backdrop together with the heroic performance of our frontline retail, distribution, and manufacturing teams contributed to these better-than-expected results. Also driving these results was our continued focus on in-store excellence, acceleration of our digital and omnichannel capabilities, and delivery of our productivity initiatives."

The company reported net income of $424.5 million or $0.74 per adjusted share. At the same time last year, Albertsons reported $123.7 million or $0.20 per adjusted share.

Albertsons' increase in net sales was driven by the company's 5.2% increase in identical sales, as well as higher fuel sales, sales from new and acquired stores, retail price inflation and incremental sales from administering COVID-19 vaccines. During the quarter, the Drive Up & Go service continued to expand and now currently covers 96% of households in the company's operating area. Gross margin rate increased 10 basis points compared to the third quarter of the prior year. The increase in gross margin rate was partly attributed to the company's growth in digital sales and an increase in product and supply chain costs driven by the current inflationary environment.

Albertsons Companies, Inc. (ACI) shares ended the week at $30.94, down 2% for the week.


Delta Air Lines Sees Recovery

Delta Air Lines (DAL) announced its fourth quarter earnings on Thursday, January 13. The Atlanta-based airline's shares rose more than 3% following the release of the report.

Revenue for Delta's fourth quarter increased to $9.47 billion. This is down 17% from $11.44 billion in revenue during the last three months of 2019 but is above the $9.21 billion that analysts predicted.

"While the rapidly spreading omicron variant has significantly impacted staffing levels and disrupted travel across the industry, Delta's operation has stabilized over the last week and returned to pre-holiday performance," said Delta's CEO, Ed Bastian. "Omicron is expected to temporarily delay the demand recovery 60 days, but as we look past the peak, we are confident in a strong spring and summer travel season with significant pent-up demand for consumer and business travel."

Delta reported a net loss of $408 million or $0.64 per share. This is down from a net income of $1.1 billion or $1.71 per share in the same quarter of 2019.

For the full year, the company reported $280 million in profits. This marked the first time in two years that the company posted profits. The increase in profits stem from an increase in business travel, with domestic passenger volumes approaching 60% in the December 2021 quarter, as well as an increased vaccination rate to more than 95% of employees as Delta continues to prioritize the health and safety of Delta employees.

Delta Air Lines (DAL) shares ended the week at $40.31, down 3.1% for the week.


Wells Fargo Reports Earnings

Wells Fargo & Co. (WFC) released its fourth quarter earnings report on Friday, January 14. The long-standing banking institution reported increased profits and revenue. The company's shares increased 4% following the earnings release.

Wells Fargo reported revenue of $20.86 billion for the quarter and surpassed analysts' expected revenue of $18.82 billion. This was up from $18.49 billion reported in the third quarter last year.

"As the economy began to recover we saw increased consumer spending, higher investment banking fees, higher asset-based fees in our Wealth and Investment Management business, and strong equity gains in our affiliated venture capital and private equity businesses," said Wells Fargo's CEO, Charlie Scharf. "The changes we've made to the company and continued strong economic growth prospects make us feel good about how we are positioned entering 2022."

Wells Fargo reported quarterly net income of $5.75 billion or $1.38 per adjusted share. This was an increase from net income of $3.01 billion or $0.66 per adjusted share for the same quarter last year.

The company saw an increase in profits in the final three months of 2021 as lending began to grow in the second half of 2021 with 5% growth in loans from its consumer and commercial portfolios in the final six months of the year. Results were further aided by a $875 million reserve release that the bank had previously set aside during the pandemic to safeguard against widespread loan deficits.

Wells Fargo & Co. (WFC) shares ended the week at $58.06, up 4.6% for the week.

The Dow started the week of 1/10 at 36,175 and closed 35,912 on 1/14. The S&P 500 started the week at 4,655 and closed at 4,663. The NASDAQ started the week at 14,752 and closed at 14,894.

Treasury Yields Climb
U.S. Treasury yields rose throughout the week as investors continued to process the spread of the Omicron variant and rising inflation levels. Yields continued to increase on Friday as unemployment levels fell below pre-pandemic levels.

On Wednesday, the U.S. Department of Labor released the Consumer Price Index (CPI) for December. The CPI rose 7%, marking it the fastest increase since 1982. This was in line with analysts' estimates for the month. Some analysts attributed the gain to the vast shortages of goods and workers amid COVID-19's fast-spreading omicron variant.

"The December CPI report of a 7% increase over the last 12 months will be shocking for some investors as we haven't seen a number that high in almost 40 years," said the head of investment management at Commonwealth Financial Network, Brian Price. "However, this print was largely anticipated by many, and we can see that reaction in the bond market as longer-term interest rates are declining."

The benchmark 10-year Treasury note yield opened the week of 01/10 at 1.767% and traded as low as 1.694% on Thursday. The 30-year Treasury bond yield opened the week at 2.120% and traded as low as 2.030% on Thursday.

On Thursday, the U.S. Department of Labor reported that initial claims for unemployment insurance totaled 230,000. This was higher than analysts' estimate of 200,000. However, continuing unemployment claims have declined and overall remained low compared to their pandemic-era averages.

"The data today looks a mixed bag on the face of it, with jobless claims coming in a little higher than expected, which may be down to seasonal adjustments," said senior market analyst of Oanda, Craig Erlam. "The overall trend remains positive and continues to point to a tight labor market."

The 10-year Treasury note yield closed at 1.79% on 01/14, while the 30-year Treasury bond yield was 2.13%.

Mortgage Rates Rise
Freddie Mac released its latest Primary Mortgage Market Survey on Thursday, January 13. Mortgage rates rose this week in response to a continued rise in inflation levels.

This week, the 30-year fixed rate mortgage averaged 3.45%, up from last week's average of 3.22%. Last year at this time, the 30-year fixed rate mortgage averaged 2.79%.

The 15-year fixed rate mortgage averaged 2.62% this week, up from 2.43% last week. During the same week last year, the 15-year fixed rate mortgage averaged 2.23%.

"Mortgage rates rose across all mortgage loan types, with the 30-year fixed-rate mortgage increasing by almost a quarter of a percent from last week," said Freddie Mac's Chief Economist, Sam Khater. "This was driven by the prospect of a faster than expected tightening of monetary policy in response to continued inflation exacerbated by uncertainty in labor and supply chains. The rise in mortgage rates so far this year has not yet affected purchase demand, but given the fast pace of home price growth, it will likely dampen demand in the near future."

Based on published national averages, the savings rate was 0.06% as of 12/20. The one-year CD averaged 0.13%.
Published January 14, 2022
Previous Articles
CarMax Reports Quarterly Earnings